| | | |
| --- | --- | --- |
| 22 June, 2018 | a | 5 July, 2018 |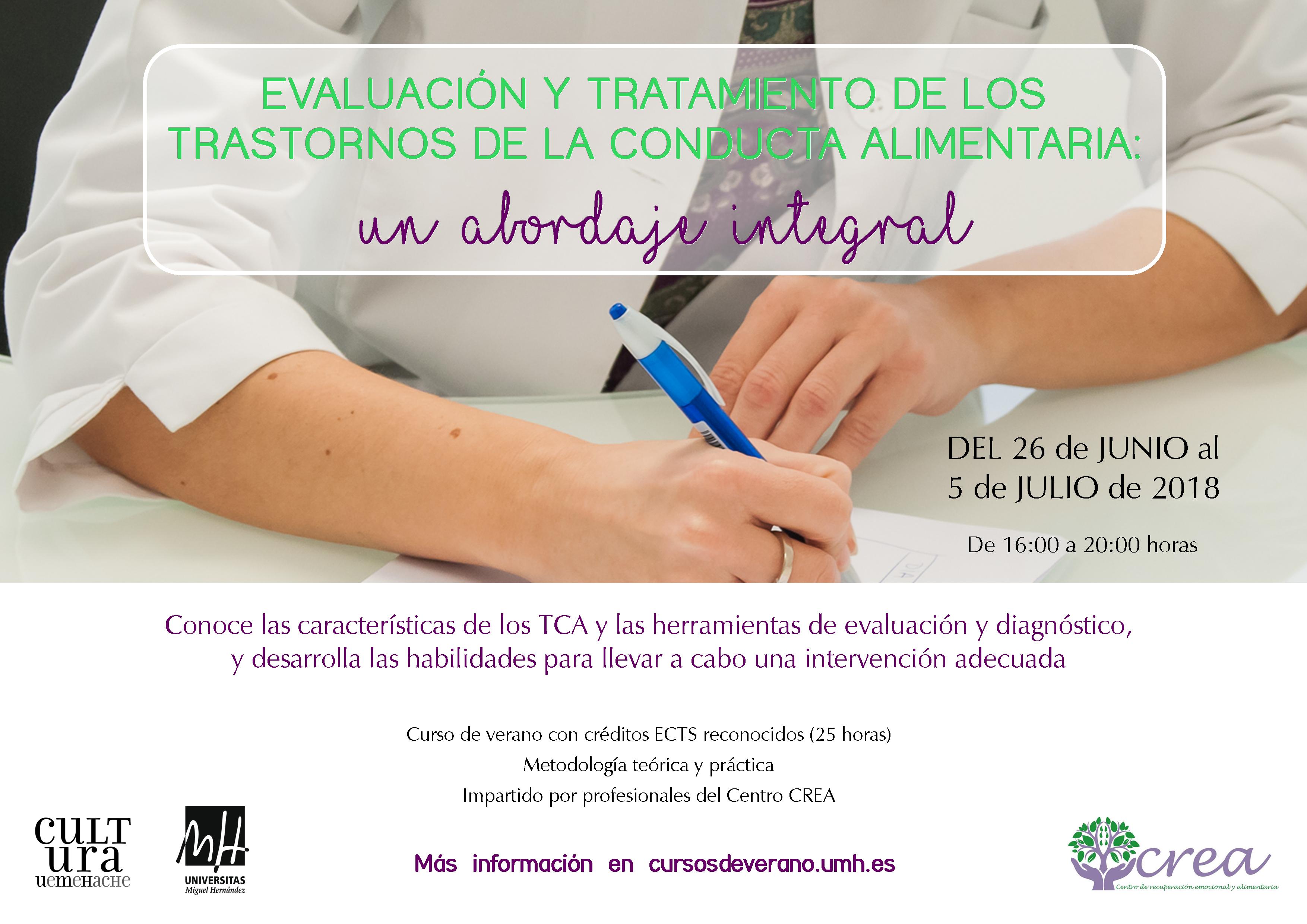 Course objectives
– Know the main characteristics and consequences of Eating Disorders.
– Learn the different assessment and diagnostic tools and strategies.
– Acquire the knowledge and develop the necessary skills to carry out an appropriate intervention in Eating Disorders.
Pre-enrollment: 25/04/18 thru 26/06/18
Registration: 25/04/18 thru 26/06/18
Duration: 26/06/18 thru 05/07/18
Hours: 25
More information in this link.